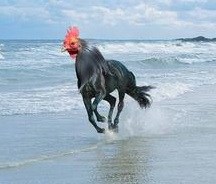 Once again, fellow USNIBlogg'rs EagleOne and I are turning our sights towards the economic basis of the need for maritime power.
As a maritime, mercantile republic, 90% of our trade relies on commercial ships' access to the world's oceans. Without the ability to transport goods at market prices worldwide – our economic engine grinds to a halt.
Our guest for the entire hour will be no stranger to those who attended 2010 USNI History Conference.
From piracy, shipbuilding, the merchant marine, and the economic factors involved in the maritime shipping industry, join us today, Sunday 07NOV10 at 5pm EST for a broad-ranging discussion with Stephen M. Carmel, Senior Vice President, Maersk Line, Limited.
Join us live if you can, and pile in with the usual suspects in the chat room during the show where you can offer your own questions and observations to our guest. If you miss the show or want to catch up on the shows you missed – you can always reach the archives at blogtalkradio – or set yourself to get the podcast on iTunes.

Posted by
CDRSalamander
in
Maritime Security
,
Piracy
,
Podcasts
Tags:
Merchant Marine
,
Midrats
,
Piracy