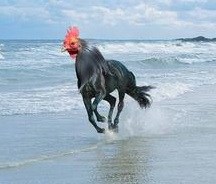 Joint perspectives, LCS, Piracy, Naval Surface Fire Support, ASW, ASUW, and the coming blow-back from the Lost Decade in shipbuilding. All that and more for a full hour with someone well known to USNI members; John Patch, CDR USN (Ret.), Associate Professor of Strategic Intelligence at the U.S. Army War College's Center for Strategic Leadership, and regular contributor to USNI's Proceedings.
If you missed us live you can listen to the archives at blogtalkradio – or set yourself to get the podcast on iTunes.
An exceptional show this week – give it a listen.

Posted by
CDRSalamander
in
Navy
,
Piracy
,
Podcasts
Tags:
Maritime Strategy
,
Midrats