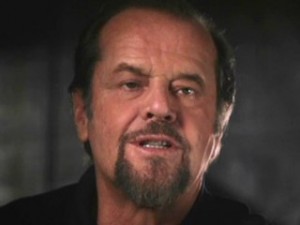 In the movie "The Departed" (or as Maggie would say, "Tha Dapaaaahhhted"), Jack Nicholson's character of Frank Costello asks the question, "…when you're facing a loaded gun, what's the difference?"
That is the sort of question I am asking today. The title of this post references President Gerald Ford's Executive Order 11905, signed in February of 1976, which contains Item (g) in Section 5:
(g) Prohibition of Assassination. No employee of the United States Government shall engage in, or conspire to engage in, political assassination.
Ford's successor, President Jimmy Carter, and Carter's successor, President Ronald Reagan, both signed similar measures reinforcing the prohibition on political assassination. Ford's signing of the EO was certainly a "sign of the times" in the post-Vietnam American political landscape, which saw a distaste for the covert, and a distrust of US intelligence activities.
However, when Ford signed his order thirty-five years ago, and Carter (Sect 2-305 of EO 12036) his, 33 years ago, and even when Reagan reasserted those orders (EO 12333) almost thirty years ago, the existence of satellite-guided weapons of such precise lethality as we have today were inconceivable to all but those with the keenest technical imagination.
And there are other changes in the world around us. Then-Congressman Bob Barr (R-GA) proposed in January 2001, nine months before the 9/11 attacks, House Resolution 19, known as the Terrorist Elimination Act, which said, in part, "America must continue to investigate effective ways to combat the menace posed by those who would murder American citizens simply to make a political point".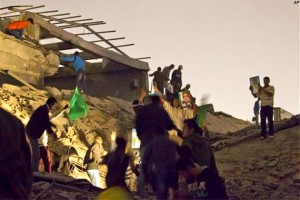 The attacks in recent weeks on the compound of Libya's Muammar Ghadaffi have highlighted again the idea that precision weapons may be employed in a role that looks very much like political assassination. (It is not the first time for strikes on the compound of Libya's 'strongman', either, with the El Dorado Canyon strikes of April 1986.)
While the NATO strikes of this past week against Ghaddafi's compound may or may not have been conducted using US air assets, it is a certainty that US intelligence assets were involved in pre-strike and post-strike assessment. While Defense Secretary Gates maintains that the strikes were not aimed at Ghaffadi himself but at his command and control centers (of which the compound is one), I believe there is also little doubt that the location of the Libyan leader was carefully noted and may have been a determinant in the timing of the strike.
One of the realities which NATO is having to deal with post-strike is that even the most precise strike munitions will kill a great number of people who happen to be at the target. It is being reported that Ghaddafi's son and some grandchildren were killed in the strike, which may or may not be as true as the reports of Ghaddafi's "daughter" being killed in 1986. However, it is an opportunity for the Libyan leader to make political hay in the Middle East and in the world press as a victim of NATO persecution.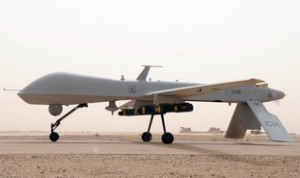 So the question I pose in the title is precisely the one I want to ask here. Is it time to repeal the Ford-era Executive Order, and those of Carter and Reagan reinforcing that order? We seem to have outlawed killing a leader like Ghaddafi with a sniper's bullet, or other means of extreme prejudice, but have seen military policy evolve to where the same mission is attempted with a precision-guided munition that produces dozens, perhaps hundreds, of ancillary casualties without the certainty of killing the intended target.
Many foreign policy thinkers at the time of Ford's signing EO 11905 in to law, and a fair number since, believed Section 5(g) of the law to be either one that would be effectively ignored, or one that would unnecessarily hamstring US leadership in the foreign policy arena by removing an option that was potentially highly useful for any number of reasons. I would submit it has been both of those, and it may be time to consider repeal of Section 5(g).
Because, to paraphrase Frankie Costello, "when you are trying to kill a dictator with missiles or a bullet, what's the difference?".

Posted by
UltimaRatioReg
in
Air Force
,
Army
,
Aviation
,
Foreign Policy
,
Hard Power
,
History
,
Homeland Security
,
Marine Corps
,
Maritime Security
,
Navy
,
Piracy