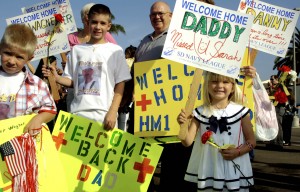 We continue to lose too many leaders for something that is predictable, avoidable, and has nothing to do with the warfighting profession; zipper control.
The taxpayers have invested millions of dollars, in some cases tens of millions of dollars, to "grow" someone to the position of Commander Command or higher. With every Command Pin, there is an institutional hope that this experience and subsequent superior performance will prepare that leader for the next level of service to their nation. Each additional exposure to Command builds on the already exceptional talent our system invites to lead. We lose all of that for a simple lack of personal judgement and self-control. How do you mitigate this problem?
We don't have a perfect system – no system devised by humans ever is – but it is a good system. We demand a lot, we expect a lot. In an era of broader cultural shoulder-shrugging and acceptance of sub-par performance, the Navy especially continues to hold its leaders accountable for transgressions away from accepted standards both professional and personal. This is good.
Sub-par professional performance will occur regardless of what cohort you select; internal & external imperfections will always exist. Abusive personalities can advance on occasion, the weak will fall to a criminal inclination, lack of at-sea time or inadequate flight hours by strong players deemed to have "other priorities" for their career path than sea-duty can run aground or off a runway, and yes – bad things happen to good people with horrible luck – but this is as it has always been. That isn't the issue.
There is one area causing explosive bolts on Command Pins to activate that is beyond the pale, one with no excuse or acceptable explanation. Though it impacts female leaders now and then – let's be honest and speak as adults with each other; this is almost exclusively a male problem. Yes it takes two to tango – but the person in a position of authority has 100% of the responsibility for an inappropriate relationship. Full stop.
It seems like a simple concept to talk clearly on why and how to keep your base nature under control, but it isn't for reasons partly social, partly socio-political.
In a perfect world, all that would be required in any Leadership 101 course would be an audio loop of Grandmother Salamander's admonition, "Don't sleep with the help!", but obviously that doesn't work. It doesn't seem that what we are doing now is working either. I'm not sure what the answer is, but we need to find a better way to talk about these things. We have accountability right – we are failing on prevention.
Perhaps it is that people are just uncomfortable talking about people doing things they should not with their tender vittles. A silly reason for people who spend decades perfecting the art of breaking things and killing people – but the subject does strange things to people.
On a personal level, somewhere the 15-yr old boy short-circuits the middle-aged higher brain functions preventing self-control and focus; on an institutional level we find it verboten to openly discuss a well known sexual dynamic.
There is the problem – to talk honestly about this you have to talk about uncomfortable realities concerning how people interact on a very personal level – and not in a good way. Facts that are not in alignment with some people's pet theories. I've never had much respect for people with PhDs in Sociology or Psychology, but I do have a tremendous amount of respect for women who have been married for decades, successfully to very powerful men. They understand well what is going on. We should listen to them.
The best of that rare breed can speak with the clarity and directness this problem requires. Here is a shot at boiling it down their advice and applying it to the maritime services.
All you need to do is to look at the coupling habits of the very powerful (see any 3x or more married man in his 60s/70s+ as a reference) to see that one of the greatest aphrodisiacs for women towards men is power. It doesn't have to be great power – just relative power. The greater the difference in relative power – the greater both sides of the problem; the sexual attractiveness of power and the resulting unrealistic ego-driven sense of entitlement (Charlie Sheen, Schwarzenegger, DSK, WJC, etc)
The sexual attractiveness of power is personified – though not exclusively experienced – by a sub-set of usually younger, insecure women who have a very dangerous combination of personality traits; they are sexually attracted to men with power and they have an innate understanding of a man's ego and the social weaknesses of insecure men. They know how to use one to get close to the other.
This meets a personality trait that almost all men have – a weakness for the fawning sexually-tinged advances of a younger member of the opposite sex, and an ego that craves to think that even at middle age they are as attractive as they were two or more decades earlier – that yes, they are all that and a box of chocolates.
When one side meets the other, the results are predictable.
We have all seen this and know – some more than others – that when this situation happens and the senior man steps through that open door, it is harder and harder for them to step back out of it the longer it goes on.
Almost all male leaders, it doesn't take a Commanding Officer, will run in to this. As we are all weak and fallen – the key to avoid falling where countless have fallen before is to make sure that you try to prevent that "heart-beat-thump moment" from ever taking place.
Over at NRO, Kathryn Jean Lopez shared some advice that a longtime congressional spouse offered to new Congressmen. Modified slightly by me to fit our profession – I think it offers a sound roadmap.
Ponder with me:
1. Live in the right place for the right reasons. Be sure the decision on where to live — de-camp the family to the new duty station or to be a geographic-bachelor – is based on what is best for the marriage and family, not on your Navy career. It must be a joint decision. Marriages and families need to be the first priority in all decisions.
2. Keep your spouse close to your side. When at all possible, run your non-daily social events by your spouse and include him or her whenever possible. Ensure that evening and weekend events do not interfere with family schedule except for exceptional mission related events.
3. Social events and liberty are a danger zone. Attending social events is important, but very few require for you to be there after 2300. Avoid alcohol use in public, and private conversations with members of the opposite sex – especially when they are married to someone you own paper on or are your subordinate. Do not give out or request private contact info. You have ombudsmen and the Fleet Family Support Center for a reason. If the person you are talking to is intoxicated, walk away. If you find yourself alone with someone, immediately find a crowd. If on overseas liberty you violate the 2300 rule and have had a few drinks, remember your mother's rule, "Nothing good every happens after midnight." Remember, your job isn't to be popular, fun, part of the crew, or to have a good time – your job is to lead.
4. Get over yourself! Give your designated parking space to the Navy Relief auction or other such event on a regular basis. Keep any use of "I" or "me" in public speeches to a minimum. Don't have subordinate's spouses address you like their service-member husbands/wives. Invite them to call you by your first name if they do otherwise. Be humble. If you don't have an XO or CMDCM who walks in and speaks frankly with you – then you may have a problem. If your Dept Heads never challenge you and win – then you may have a problem.
5. Remember, you are there to serve the nation; not to be served. Keep focused on your Sailors and your mission. If your head is nice and spotless but you have no idea what condition the other heads are in, you may have a problem. While deployed, if your uniform is complete and in good condition while those you are speaking with look worn out and are as a whole a mix-matched mess, then you may have a problem.
6. Keep in touch with your spouse and family every day at home and deployed C4I/operations permitting. When on liberty stay away from places junior personnel frequent. If it is 2330 and you are at a mixed table of junior officers, all of a sudden you realize that 4-years-older-than-your-daughter LTJG YogaInstructor is sitting hip-to-hip next to you with your legs in contact down to the toe, and everyone has a beer in front of them with more on the way – then you may have a problem.
7. Treat all people with respect and dignity. Junior enlisted, junior officers, Chiefs, CMDCM, XO, the civilian guard at the front gate, the Commissary bagger, the person you just sent to CCU, the JO who just downed his board – you are known by the words said behind your back.
8. In the end – you are just a government employee. Irreplaceable until you leave – then forgotten. Once you hang up your uniform – 99.8% of the people you meet won't know or care. Remember that the final vote tally takes place far from your Administrative and Operational Chain of Command – all that matters is the record presented to God. If you don't believe in God then at least know that every AM you will have to look at that person in the mirror.
9. Heed Micah 6:8 — "What then does God require of you? Seek justice, love mercy and walk humbly with your God."
10. Remember the angels … "Angels can fly because they take themselves lightly." G. K. Chesterton.
11. If religion isn't your thing – then remember Ben Franklin; "To be humble to superiors is duty, to equals courtesy, to inferiors nobleness."

Posted by
CDRSalamander
in
Navy
,
Policy
Tags:
Leadership