Well, I dunno about fun, but certainly easier to understand than the usual explanation. And it ain't even in Power Point.
LtCol Dan Ward, USAF, from DAU provides nothing short of a brilliant essay that even an 8-yr old can relate to, in fact, can inspire. Worth every bit of the read, as Galrahn has noted at his place. And though Gal also quotes a passage, I will quote a different one, not the least because it has the word "fleet" in it. What, with this being a Naval blog, and all.
The bottom line: Death Stars are unaffordable. Whether we're talking about a fictional galaxy far, far away or the all too real conditions here on Planet Earth, a Death Star program will cost more than it is worth. The investment on this scale is unsustainable and is completely lost when a wamp-rat-hunting farmboy takes a lucky shot. When one station represents the entire fleet (or even 5 percent of the fleet), we've put too many eggs in that basket and are well on our way to failing someone for the last time.
The above seems to describe myriad projects and concepts now being considered by the United States Navy, from larger and larger amphibious ships whose loss would mean instant mission failure, to potentially small (6 or 7?) numbers of supercarriers plying the oceans as a result of the coming fiscal restraint on DoD budgets.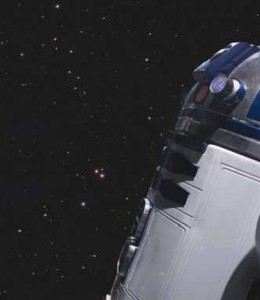 "A Death Star is an Empire weapon that aims to intimidate opponents into submission.

Droids are Republic technology. They don't intimidate anyone. Instead, they earn their keep by being useful and practical."
Which current Navy programs are our "Death Stars", and which, our R2D2s?

Posted by
UltimaRatioReg
in
Air Force
,
Army
,
Aviation
,
Coast Guard
,
Hard Power
,
Homeland Security
,
Marine Corps
,
Maritime Security
,
Navy