This week in San Diego, USNI/AFCEA West 2012 will be examining the issues and challenges associated with a US Military that has reached a "crossroads".
As has happened so many times in the last century, the signposts to that crossroads are fiscal and not operational. Even with the drawdown in Iraq, and the war in Afghanistan employing just a small fraction (about 90,000) of the 1.44 million US servicemen and women, the driving forces for the coming cuts are budget shortfalls, and spiraling national debt.
Panel sessions include discussion of the future of the Navy-Marine Corps Team (which doubtless will encompass amphibious capabilities), information and INFOSEC requirements for Naval forces, the balance between the warfighting head and the logistics tail, and the looming question of our new Pacific orientation, China.
Speakers include former CJCS Admiral Mullen, Navy Undersecretary (and former Marine Artilleryman) Robert Work, David Hartman, and Medal of Honor Winner SFC Leroy Petry, USA.
As usual, USNI will have a reinforced fire team of bloggers to tell you about it. The unit symbol is below. We will begin in a wedge formation for all around security and flexibility, and then we will do whatever SWMBO tells us to.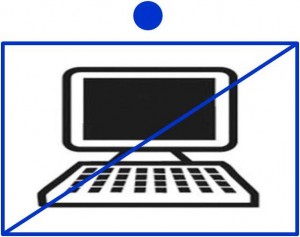 If you are going to ask tough questions, and give tough answers, San Diego in January is a pretty good place to do it. The forecast in Vermont is for snow.

Posted by
UltimaRatioReg
in
Air Force
,
Army
,
Aviation
,
Coast Guard
,
Foreign Policy
,
Hard Power
,
History
,
Homeland Security
,
Marine Corps
,
Maritime Security
,
Naval Institute
,
Navy
,
Piracy
,
Proceedings
Tags:
WEST 2012