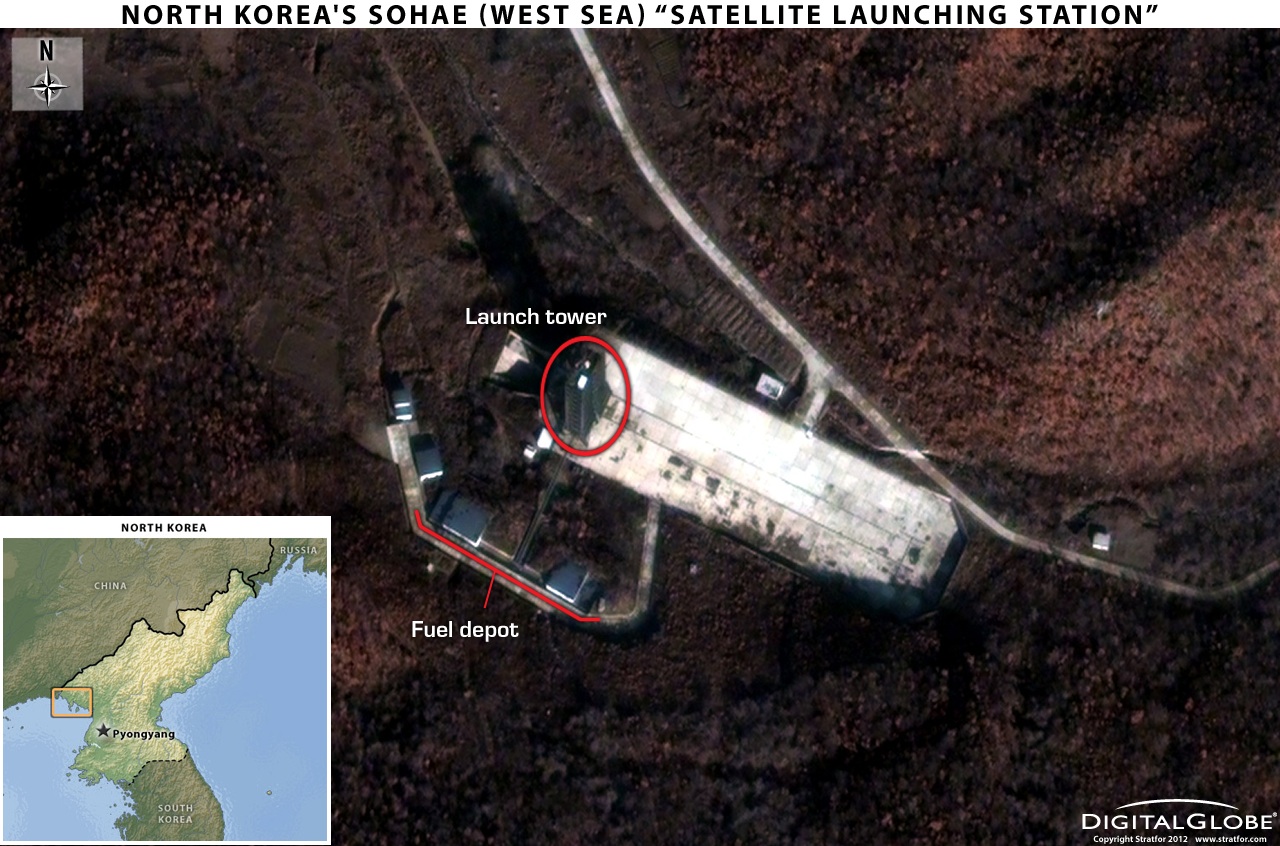 The Pentagon, South Korea and Japan are all reporting that the North Korean Unha-3 satellite launch vehicle (SLV) failed shortly after launch at 0739 local time Apr. 13. Flight time was reportedly on the order of only one minute with a claim that , but reports are still spotty. The western media invited to North Korea for the launch appears not to have been invited to the actual event, so the prospect of footage is limited.
As SteelJaw has pointed out, this was a new launch facility on the west coast and a southerly launch for a sun-synchronous polar insertion — a shift from previous launches from an east coast facility. And though Kim Jong-Un, Kim Jong-Il's son and predecessor, continues to work to consolidate his power in Pyongyang, the preparations for this launch likely pre-date his father's death.
And while there will be much mockery of the failure, it is also worth remembering that despite the crude nature of the Unha SLV, North Korea stunned the world in 1998 by very nearly succeeding with its first-ever launch, demonstrating staging and successful separation of the first two stages without previous full-scale flight tests. The North is admittedly one of the more entertaining and idiosyncratic places in the world, there is a logic behind their behavior, which goes to the heart of the remarkable way in which the long-isolated pariah state of North Korea has kept itself at the center of international diplomacy and has captured and held on to the attention of the world's major powers.
North Korea is a long way from being able to put a deliverable nuclear warhead atop such a missile, there have also been intentionally-visible preparations for a third nuclear test — preparations that were intended to convey that the international community can respond to the launch by either continuing to follow through with a February agreement with Pyongyang or by breaking with the agreement and accept the consequence of a third test.

Posted by
nhughes
in
Foreign Policy