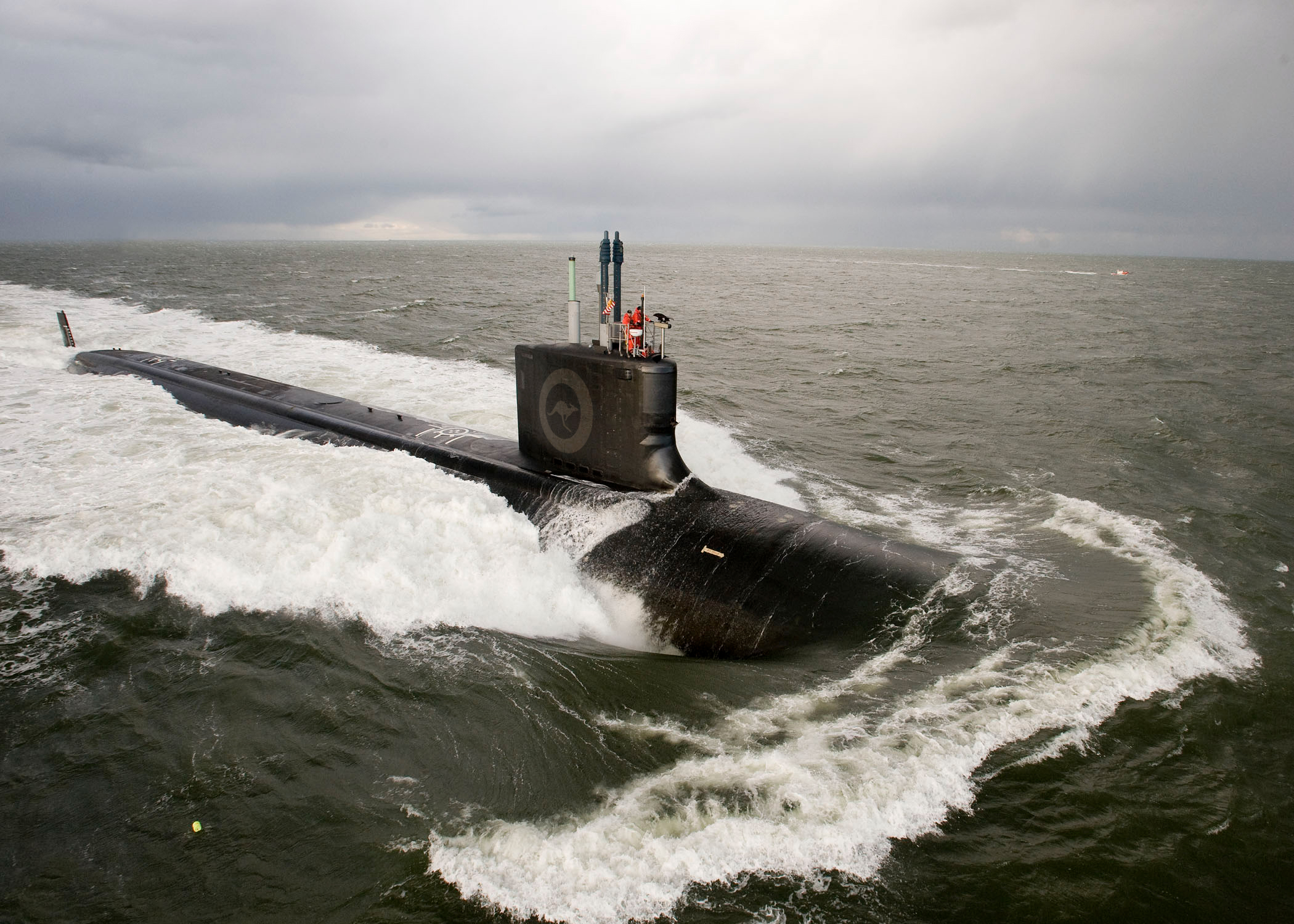 As greater fiscal austerity looms, talk of the importance of allies and being able to partner and leverage their capabilities has grown ever more intense. Yet are we thinking big enough and about the right problems? Are we getting the biggest bang for our buck and helping them take a bigger step onto the main stage?
Case in point: Australia.
Yesterday was ANZAC Day, commemorating the Australian and New Zealand Army Corps participation in the disaster that was Gallipoli. Today they fight alongside NATO in Afghanistan — and are one of the allies that actually gets into the fight. Australia is also set to host 2,500 Marines, provide port facilities for the Navy and perhaps even airfields.
It is hard to think of a stronger or more compatible ally for America in the Pacific than the Australians. And they're a scrappy people for good measure. Yet here is an ally that has found itself in a particularly difficult place with the fiasco in developing and fielding the Collins class SSKs, and which does not have a clear roadmap for building to a fleet of twelve large, capable submarines — though it has made the commitment to spend some US$30 billion over ten years to get it.
Australia's problem is as simple as it is substantial (it is the same as Israel's) — it's military requirements far outstrip its economic and demographic base. This is particularly the case for Australia as it finds the region becoming far more sophisticated and contested, particularly with China's growing anti-access/area denial (A2/AD) capabilities that even the United States military is struggling to confront. And they mean that Australia, too, will need to be able to do much more from beneath the waves.
The idea of leasing new-build (and American-built) Virginia SSNs to the Royal Australian Navy (RAN) has been bouncing around Australia for a little while now. There is no shortage of problems: one of the RAN's problems is manpower, so more than doubling the crew requirements from the Collin's class is hardly a small thing; the training and infrastructure (and some legal issues probably) associated with nuclear engineering is enormous and comes at a cost above and beyond the cost of an individual submarine and money is tight everywhere. (A more robust analysis can be found on page 15 of this report by the Australian Strategic Policy Institute.)
Obviously, given the magnitude of the American Navy's own problems, there is not much additional room to help from the Defense budget. But if we can share Trident with the Brits and we can give Israel more than enough money to buy a Virginia SSN each year, is there more we could do to help Australia help us buy throwing an enormous amount of money at Newport News and GD Electronic Boat while at the same time and putting more Virginia SSNs on station in the western Pacific? And are there other ways we can think bigger about our allies and their capabilities in ways that look expensive at first glance but have enormous benefits longer-term?

Posted by
nhughes
in
Foreign Policy
,
Navy