Archive for the 'Diversity' Tag
Diversity has been an increasingly hot topic in the news lately, especially in the military. Because of its often-political undertones, some people cringe when they hear the word. But diversity brings very real benefits to teams that should not be ignored.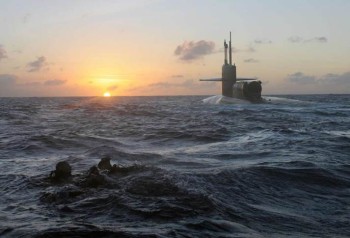 Diversity at its very core is courage; It is courage to lead when no one looks like you, courage to speak up when people around outrank you, and courage to listen to opinions that may differ from yours. In my experience as a junior officer on a submarine, and as a woman on a submarine, I have seen the positive effects of diversity in its many forms.
To be frank, not everyone was excited about women on submarines. One of the biggest fears people have with diversity is that it will be forced upon a situation where it "does not matter" and will negatively impact performance. What I found was that action and results spoke much louder than the dull murmur of discontent. After just a few months on board the submarine, we had a casualty in the middle of the night. I threw on my uniform and ran to the scene to help. I was amazed and encouraged by how quickly every member of the crew jumped at the call to save the ship; I have observed this to be a crucial tenet of the submarine force.
I call this my "hair story" because once the casualty subsided, everyone jokingly commented on how crazy my hair was. The truth of the matter was that I ran to the scene in the middle of the night; who cares how my hair looks? I can laugh about it now but at the time I felt a dichotomy. When it came to fighting the ship in a casualty, it did not matter if I was an officer or enlisted, male or female. As soon as the smoke cleared, however, it was back to how I looked.
In an environment where you have to rely, sometimes with your life, on the person standing watch next to you, it only makes sense that we should strive to have the best operators. To achieve this goal, we need to include everyone regardless of gender, race, religion, or opinion. Countless times underway, a Fireman has saved the day by speaking up and making sound recommendations without fear of being unheard. This is one of the very positive impacts of diversity: the courage to speak up and the courage to listen to differing opinions. This is what has made our nation great in the past and it will continue to make us elite in the future.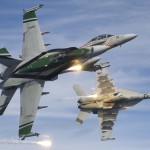 We are spending millions of dollars chasing numbers for the sake of numbers. What if we – the Naval service – knew that the ability to change the racial and ethnic numbers coming in to aviation was totally outside our control? What if we also knew that the data being entered was full of errors, inaccurate, and not related to the larger desired outcome?
What if we knew that – but – decided that we were not only going to continue to try to control the uncontrollable, but to try to create accurate metrics from inaccurate data?
Well – that is what we are doing – and we're even saying it.
The Naval Audit Service put out a report in OCT of 2011 titled, "Naval Pilot and Naval Flight Officer Diversity" that was released in a redacted version via a FOIA. You can get your own copy of it here. There is a lot of good in the report, and it deserves a full read.
The problem as some see it is outlined early.
The Naval Pilot/Flight Officer communities, a significant portion of the Navy's commissioned officers, are not on track to reflect the diversity of the nation. In his 2011Diversity Policy, The Chief of Naval Operations states that we "must…build a Navy that always reflects our Country's make up." Low enrollment, high attrition, low preference,and low selection at commissioning sources for certain minority groups, and low performance in flight training, are contributing to the lack of diversity.

If this trend continues, future senior leadership in the aviation community will not reflect the diversity of the nation.
That identifies the "what" and "so what." Is the solution inside the lifelines of the Navy to correct? As real barriers were removed well over half a century ago – then, "what next?"
The reasons for the delta are now socio-cultural in the nation at large. Just one of the core entering arguments: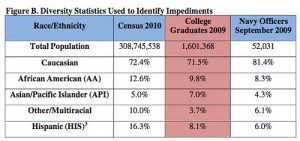 We know it is beyond our control too.
A review of the "reasons why" certain groups enroll at low rates, or have higher attrition, may identify issues beyond or outside Navy control.
This is good. This is a modern, mature, and logic based approach to a tough problem; sadly we don't flesh it out much in the report – but it is a start.
Objective standards are fair, but do not guarantee equal outcomes when, on average, the indicators for success differ at the start.
Student Naval Pilots/Flight Officers' performance is measured using a Navy standard score. To be eligible for the jet training pipeline, a student Naval Pilot must receive a score of 50 or above. We reviewed the flight training performance standards and found that they appeared objective.

However, we determined that African American, Asian/Pacific Islander, and Hispanic students' average Navy standard scores were lower than Caucasians. These lower scores negatively affected the number from each minority group entering the jet pipeline.
Is that the Navy's fault? No – that simply reflects the educational and socio-cultural challenges the broader nation has.
In the past, the Navy has got itself in trouble by pushing good people with good intentions to start to do bad things. This is where the bad comes in.
Establish metrics to monitor and track progress of enrollment, graduation, preference, selection, and performance …
We all know what metrics mean. From measures of effectiveness to "goal achievement." If you cannot move the needle due to factors outside your control and only have objective criteria based on indicators for success under your control … what can you do to move the needle that the metrics demand? The answer isn't good for anyone.
Even if we could chase numbers – are the numbers accurate?
It should be noted that race and ethnicity was self-reported by the students, and they could self-report as a different race or ethnicity when asked at different times.
Well, there we go. It is good to see in print what we have all seen in the Fleet. Fraud, folly, or foolishness; it is there when it comes to checking the block, and it increases the margin of error for all these numbers.
To our credit, the Navy has not lost faith in its objectivity, but knows there is pressure to move away from that objectivity. More than most warfare specialties perhaps, aviation is exceptionally sensitive to standards due to the minimal margin for error in that line of work. You can feel that undercurrent in this report – the professionals trying to push past the retrograde zeitgeist.
We concluded that the Multi-Service Pilot Training System, used by Chief of Naval Air Training to measure student performance, appeared objective. To account for potential differences in scoring across training squadrons, student scores are normalized over the last 60 students that graduated from the same squadron to create the Navy standard score.According to Chief of Naval Air Training officials, the Multi-Service Pilot Training System is a legally defensible and objective system.
Towards the end, the authors touch on a survey that was a lost opportunity. What would have been the results if "non-diverse" and male students were asked the same questions about themselves? Just to compare results, it would be interesting.
We also reviewed the "Naval Aviation Student Training Attrition Report," a summary of exit surveys administered to student Naval Pilot/Flight Officers after they resign from or complete major phases in flight training. When asked whether diverse students were discriminated against, 0.08 percent (4 of 4,996) of respondents indicated that this occurred, and 0.39 percent (3 of 766) of diverse respondents indicated that this occurred. When asked whether female students were discriminated against, 0.46 percent (23 of 4,996) of respondents indicated that this occurred, and 2.67 percent (12 of 450) of female respondents indicated that this occurred.
In any event – those are incredibly small numbers and considering the human condition – numbers to be proud of. You will never find 100% of people who think they are being treated fairly – but 99.92% to 97.32% ? Even by Soviet election standards — that is exceptional.
This whole exercise is sad in another, broader sense. This is the second decade of the 21st Century. Many of those entering flight training are 22-23 years old. They were born in 1990-91. So much of the training, ideology and talking points about diversity seem stuck in the 1970s. It simply is not reflective of today's generation of young people; why are we forcing division down their throats?
Unlike those of earlier generations who are making these decisions, today's young men and women live diversity every day. It is a natural part of their lives, and to force such a multi-racial and mixed-race generation to divide themselves by something as meaningless yet divisive as race (my family can pick a minimum of three if they want) is, at best, counter productive.
At worse? Review history – your answers are there.
The last couple of years have been an exceptionally difficult one for the U.S. Naval Academy. For the MIDN, Alumni, and the larger Navy family. USNA had to deal with serious issues of honor, a race-focused admissions policy, misguided priorities – to the more curious tactical details of the Potempkin Color Guard, odd traditions warped, a strange good-bye for the previous Superintendent, a penultimate act – the IG Report, and finally a sad, lonely changing of the watch. No, not a very good run for a critically important part of our Navy.
With a change in leadership there is always hope – and I think the new Supe, VADM Michael Miller, is off to a very good start. A few promising nuggets on background have come my way from the Severn Underground, and we recently saw some more in open source.
If you didn't get it from Facebook – VADM Miller gave a speech recently to USNA alumni. It was a very good talk – and that is what it was; a talk. Not a lecture, not really a speech – but a talk among friends. Watch the whole thing at the Facebook link and then come back..
There is one point that I wanted you to think about. Think about all the times you have spoken to a group of people. Now segment them into those where you never expected an applause line. If you have ever had that happen – you know the impact that can have on a speaker. It breaks your stride and makes you ponder – it emphasizes to you that something you said hit a nerve – it is important. Think back to some of the more negative things that came out of Annapolis up to and including the IG Report. In many, what was a common thread? Now, watch this shorter cut of the larger speech and come back again.
VADM Miller's initial response was right on. In the X-ring. That is the right answer – that is the right idea – that is in the finest traditions of our Representative Republic and the ideals that will help keep it together. Yes, I know he refined his comments a bit to broaden his running room – but I trust his initial comments and instincts and will grant him his hedge. VADM need running room.
I wish him the best of luck, support, and the will to see it through. He has quite the headwind if he wants to do this. Institutional inertia and those whose paycheck relies of sectarianism will oppose him. Congressional pressure will be huge – heck, they just removed language from the USCG funding bill – dangerous language it seems,
Buried in the annual Coast Guard authorization act passed this week by Congress is wording that would strike from the U.S. Code the statement that all appointments to the Coast Guard Academy "shall be made without regard to the sex, race, color or religious beliefs of an applicant."
No, a correct policy of judging people by the content of their character is unquestionably out – an unjust policy of judging by the color of their skin is the in thing from the CNO on down.
With the drive to reinforce active discrimination from DC – VADM Miller's "radical" support for a just system will run into opposition, but that's OK. Compared to the challenges he has faced in his career, this should be easy.
We have the right words, we should look forward to the right actions – and look forward to a great year for the Naval Academy. Our Midshipmen and our Navy deserve it, not to mention the taxpayer.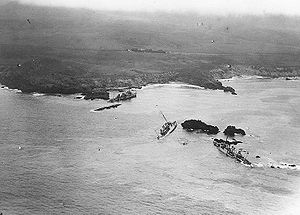 There is a difference between Mentorship and SeaDaddyism; one good, one bad – right?
Good people can argue yes or no if Mentorism is best left as an encouraged, but natural and informal process where junior personnel seek advice and example from more senior personnel who can help them understand what is needed to succeed. Many think that something so good as having a Mentor provides such a benefit that it should be mandatory. I happen to believe it works best when allowed to happen naturally – but support for formal Mentoring is a easily defended opinion. Either way – Mentorism is a net good for all involved, including the Navy.
SeaDaddyism, however, is a totally different animal. SeaDaddyism is a cancer in any organization, as one person is given special treatment based on being a golf buddy, son-in-law of a significant person, son of a good friend, daughter of a college roommate, etc. That is why smart leaders will do their best to keep any hint of favoritism away and beyond suggestion. Indeed, SeaDaddyism is best seen as straddling the fuzzy line where fraternization begins. Ugly and a net negative for the health of the Navy.
In the few cases where I saw real SeaDaddyism, conflict soon followed. Good thing about our PCS system though – in most cases the impact on a Command are mitigated by time, and things tend to self-correct for the Command degraded by the effects of a SeaDaddy on the fair and equal evaluation and treatment of subordinates.
What if we had a system of official SeaDaddyism – one that was supported all the way to the senior uniformed leadership of our Navy? What if mid-level leaders, the ones who write FITREPS and Detail officers, were held accountable if they did not practice SeaDaddyism? What if there was a by-name list of personnel who were to receive the benefits of open, aggressive, and trackable SeaDaddyism? Independent of any self-correcting PCS cycle – what if this SeaDaddyism was perpetual – unending.
Worse yet – most would know who was on the list, and who was not. What if every time someone was promoted or given a plum assignment – regardless of the possible exemplary performance of that individual – because it was known/assumed that the individual was on the SeaDaddy List, it would be assumed that the person didn't earn or deserve promotion or a plum assignment – that it was simply a gift from his SeaDaddy?
What if that list – and the strict enforcement of SeaDaddyism – was based on race or ethnicity? Am I wearing a AFDB? No, I am just reading the logical results of Operationalizing Diversity.
From one of my very trusted sources,
—–Original Message—–
From: XXXX, XXDM, N00
Sent: XXXday, July XX, 2010
To: XX RADM, N00; XXX, RDML, N00; XXX, RADM 00; XXX, RDML USN; XXX, RADM, N00; XXX RDML N00; XXX, RDML, XXX, RDML, N00; XXX, RADM, XXX, RDML, N00; XXX, RDML, XXX, RADM '
Cc: CAPT XXXX, Executive Assistant to ASN (XXX); XXX, N00; XXX, SES, N00; XXX, CAPT, N1

Subject: Diversity Accountability

XXXXXms,

In preparation for the annual Diversity Accountability Brief that I will be giving CNO next month, my N1 has put together the attached slides. The data, pulled from TWMS earlier this week, represents what is in the system but actual assignment of personnel in your XXXXXX may vary. Please review and submit changes as necessary.

A change in focus of this year's diversity brief is the desire to identify our key performers (by name) and provide insight on each of them. CNO is interested in who are the diverse officers with high potential and what is the plan for their career progression. He may ask what is being done within to ensure they are considered for key follow on billets within the Navy. This list must be held very closely but will provide ready reference to ensure we are carefully monitoring and supporting the careers of the best and the brightest the Navy has to offer.

Please review the data provided and report your concurrence or identify specific anomalies. Your insight to the diverse composition of your command will assist in my discussion with CNO. Additionally, provide your by name list including career insight for your top performers (03 and above) in those key positions. This reporting requirement will not be put into TV4 taskers due to the sensitive nature of the by name list. Input is due to me by 2 August 2010.

R/
So, back to the title of this post. Is this the Navy we want? A Navy where we track officers by a desired race and ethnicity, and demand – that pesky word accountability from a 4-Star is a demand – that they are ranked higher and detailed to better jobs than those of a different race and ethnicity?
Really? I take a slightly different angle on this over at my homeblog, head on over there if you want to read it and the response from the CNO's office on the above – but here is my final thought.
We have a great tradition in our Navy of "taking charge and carrying out the plan of the day." Those officers appointed over us are given the obedience their rank deserves and their orders are followed. That is built on a foundation of belief that those appointed over us got there on merit – they got there because they are the best. As a result, if we have to go in harm's way they will give us the best odds of achieving victory over our enemies, secure our nation's interests, and return our Sailors back to their families intact.
How does Diversity Accountability support this foundation? If it doesn't – when do you start to question it?
As professionals, when do we cross the line from following every order blindly to listening to that nagging voice in the back of our head telling us all is not well – that the assumptions in our track are all wrong? The further down this track we go, the more I think of the lessons of Honda Point.
If we want to encourage the already widespread problem of racial self-identification fraud, this is a great way to do it. If we want to move away from a goal of a color-blind and equal opportunity Navy, this is a great way to do it. If we want to encourage division based on the worst parts of human nature, this is a great way to do it.
The answer is simple. The solution is very simple.
---
UPDATE: The Washington Times has picked up on the story with an editorial; High seas segregation: The Navy is listing dangerously in politically correct water. They nail it.
In practice, the Navy will be creating a list of privileged "diverse" officers who will enjoy special benefits and career mentoring not available to people of the wrong race, as well as a virtual guarantee of fast-track access to the highest reaches of command. Fifty-six years after the Supreme Court struck down the concept of "separate but equal" treatment of races, the U.S. Navy is erecting a wall of segregation between what will amount to two parallel promotion systems: one for the "diverse" and another for the monotone. If this isn't illegal, it should be.
…
This type of backward, 20th-century, overtly racial thinking has no place in 21st-century post-racial America. The Navy leadership apparently believes the way to promote racial harmony is by engaging in blatant, invidious discrimination. In practice, however, this system will, in fact, relegate "diverse" sailors to a form of second-class status. Any nonwhite male sailor who – through intelligence, initiative and drive – builds a stellar career will simply be seen as just another special case, just one of "the Listers." Those sailors may achieve rank, but they will have to work twice as hard to command respect.
…
The suggested list of privileged officers is due Monday. The message states that the reporting requirement will not be put into the secretary of the Navy's TV4 Taskers tracking system "due to the sensitive nature of the by name list." No doubt, once the secret list leaks, as it surely will, there will be as much discomfort for the people on the list as for those not on it, especially those unfortunates who met the diversity requirement but for some reason did not make the cut. Maybe they can sue, charging discrimination. Either way, the Navy Department has run aground.
The below comes from the DEC09 Proceedings by Senior Chief Jim Murphy, U.S. Navy (Retired).
With permission, copied in full.
---
Recent decisions by the U.S. Naval Academy have shown that we are off course when it comes to diversity.
In June 2009, Professor Bruce Fleming shed light on the Academy's diversity application process. Fleming is (or at least was) a longtime member of the Academy's admissions board. His description of a "two-track" admissions system-one for whites and one for non-whites-is now well documented and closely followed. Two posts on the Naval Institute blog garnered a combined 201 reader comments, far higher than most topics.
Chief of Naval Operations Admiral Gary Roughead and Naval Academy Superintendent Vice Admiral Jeffrey Fowler were quoted as saying "diversity is [the] number one priority" at the Academy. The number one priority should be nothing short of academic excellence and focused leadership to prepare young Americans to lead Sailors in combat. Considering the (unwritten) two-track admissions policy and the attention paid to recent diversity statistics, it appears the Navy has lost sight of the Academy's purpose and the true role of diversity.
The Naval Academy made news again recently for replacing two white members of the Color Guard at game two of the World Series with minority midshipmen. That evolution didn't turn out quite like expected, as one of the minority students-who had not initially earned a spot on the detail-was unable to participate because of a forgotten uniform item. Apparently Academy leadership wanted the honor guard to represent the diversity of the institution. What really took place was discrimination against the non-minority members who had previously earned the right to participate.
Military leaders are keen to state that diversity is good, but they seem averse to explaining why. Take for instance the Chief of Naval Operations Diversity Policy. The first sentence states "[d]iversity has made our Nation and Navy stronger." Sounds great, right? And who would dare say the contrary? But such a strong statement deserves explanation. The Diversity Policy goes on to discuss a lot about how the Navy shall treat people, but these are statements about equal opportunity, not diversity. The two subjects are closely related, but they're not quite the same.
The opening paragraph of the Department of the Navy Diversity Policy Statement is much better, but the second paragraph includes a similarly grand statement without explanation: ". . . understanding the impact of a diverse workforce on the Department's readiness is vital to accomplishing the mission in the 21st Century." Combat effectiveness, courageous leadership, state-of-the-art weapons, and many other attributes are vital to accomplishing the mission, but without explanation, diversity doesn't make the grade. Speaking of grades, is diversity really so vital that it overrides academic excellence as a prerequisite to enter the Naval Academy?
Neither of these policy documents attempts to explain the benefits of diversity. If service leadership truly wants the force to understand and appreciate the benefits of a diverse workforce, they should provide details. It appears we are all left to figure it out for ourselves or accept it in blind faith. Most of us recognize some of the benefits, but only from our personal perspective, a perspective generally far short of a service-wide understanding.
To be certain, there are advantages to having a diverse military in a country as diverse as ours. There is also a place for diversity in admissions decisions at the Naval Academy, but only when it does not come at the expense of more qualified applicants. Diversity as a tiebreaker between two fully and equally qualified applicants might be justifiable if the minority applicant also happens to have unique cultural knowledge and language skills that provide a measurable benefit to our globally engaged force. As described by Professor Fleming, the current process provides no such measurable benefit.
Judging people by the color of their skin instead of the content of their character is wrong, whether it is used to their disadvantage or benefit. Our diversity policy should be to attract the best, whomever and wherever they may be, and to guarantee fair treatment for all, and preferential treatment for none. Until our policies reflect a commitment to treat everyone fairly, the goal envisioned by Martin Luther King Jr. will go unfulfilled. Our leaders hold the key to setting the proper course.
---
Senior Chief Murphy transferred to the Fleet reserve on 31 December 2008 after 21 years of active service. He served his entire career in the cryptologic community and was a qualified submariner.