Archive for the 'joint' Tag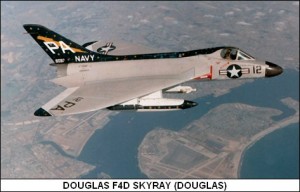 Air Sovereignty Mission Needs Attention, Air Guard Chief Tells Congress

By Air Force Master Sgt. Mike R. Smith
Special to American Forces Press Service

WASHINGTON, April 24, 2009 – New commitments need to be made to the nation's airmen and others who defend North America from threats to its air sovereignty, the Air National Guard's senior officer told members of Congress here April 22.

Air Force Lt. Gen. Harry M. Wyatt III, director of the Air Guard, testified before the House Armed Services Committee's readiness subcommittee in a hearing on the nation's Air Sovereignty Alert operations.

The Air Guard operates 16 of the 18 ASA sites located across the United States to protect its airspace. ASA relies on a host of agencies, including U.S. Northern Command, North American Aerospace Defense Command and the Federal Aviation Administration.

"Their service displays a commitment to job No. 1: defense of the homeland," Wyatt said. "Our reluctance to treat Air Sovereignty Alert as an enduring mission continues to impact the men and women serving in this very important mission area."

The general explained that past funding for the mission has been inconsistent, and that equipment quickly is nearing the end of its service life.

About 80 percent of the Air Guard's F-16 Fighting Falcons, which fly the largest portion of the nation's ASA missions, will reach the end of their life span in eight years. Officials also said the average age of Air Guard aircraft is more than 25 years, with KC-135 Stratotankers being the oldest at 49 years. KC-135s support the ASA mission through aerial refueling.

If Air Guard units received the "fifth-generation" fighters, such as the F-22 and F-35 sooner rather than later, the readiness issues could be avoided, Wyatt said.

"Every day without a solution, this situation becomes more and more urgent," he told the subcommittee. "The risk of doing nothing is unacceptable, and we are examining all options to address recapitalization of these aircraft."
(source)
and
Democrats and Republicans on the subcommittee expressed frustration that the Pentagon hasn't articulated a plan to conduct the air patrol missions in light of the expected force structure reductions.

Peter Verga, deputy under secretary of defense for policy integration, said in prepared testimony that in the past, the Defense Department "was prepared to reinforce the air sovereignty mission" with U.S. Navy and Marine Corps aircraft. After the hearing, he also cited the example to Aviation Week of carrier-based Navy aircraft filling in for Air Force missions while the F-15 fleet was grounded. Fleet-wide inspections were conducted after a Missouri Air National Guard F-15C broke apart in midair when its front right longeron failed in late 2007.

Verga declined to specify when Navy aircraft may be needed for air sovereignty missions, and which fighters would be used. The Navy also predicts it will encounter a fighter shortfall without the purchase of more F/A-18E/Fs. Defense Secretary Robert Gates, however, says the fleet has an excess capacity in tactical aircraft in light of the missions currently being conducted. (source)
So, how is this Navy's problem/concern?
Historically, Navy has provided, on an intermittent basis, assets for the air defense/air sovereignty mission (ASM). The earliest instance was when VF(AW)-3 was stood up at San Diego and "chopped" to the North American Air Defense Command (NORAD). Equipped with the F4D Skyray, one of the Navy's first supersonic fighters and the earliest outfitted to the all-weather intercept mission, the squadron's sole job was to fly air defense missions off the southwest coast of the US and included deployments to Formosa (Taiwan) and Key West for the Cuban Missile Crisis. Despite winning the NORAD trophy twice as the best squadron in the command, VFAW-3 was eventually disbanded and stood down. At other times, Navy fighters, AEW and even helos and S-3s conducted missions in support of ASM (i.e., deployment of E-2B's and E-2C's to Iceland to fill the E-3A gap created by moving them to Saudi Arabia in 1980) and others that could be construed as ASM missions (chiefly in counter-drug smuggling flights). Recently, when the F-15 fleet was grounded following the in-flight break-up of a Missouri ANG F-15, Navy VFA F/A-18's picked up the slack.
The concern here is twofold. On the one hand, the magnitude of the coming obsolescence of the ANG F-15 and F-16's are such that a significant demand signal would be placed on the remaining TACAIR inventory across USAF, ANG and Navy/Marine assets since availability of F-22/F-35 production a/c will considerably lag the end-of-life of current inventories. Additionally, there is the potential impact to the current Navy TACAIR inventory which already is burning through its FLE at a much higher rate than planned. Legacy Hornet's are closing in on center barrel replacement in large bocks due to the extended missions flown ISO of OIF and OEF. With plans to drop to 10 CVNs there are more discussions about cutting another airwing. Exacerbating things on the Navy side are cuts to the F/A-18E/F program under Secretary Gates' new budget and delays in the F-35B and C variants of the JSF.
Some, we are sure, will simply label the AS mission as another relic of the Cold War and point to the reduced threat tot he US that could be met with a smaller number of fighters forward based against the Russian Long-Range Aviation threat. In fact, that view was gaining prominence a few years ago until events one September morning proved otherwise (viz. Operation Noble Eagle). While the Russian LRA threat remains, others are increasing. Among these are threat posed by proliferated cruise missiles, even ones with conventional vice WMD warheads. While we are looking at the threat posed by a "Scud-in-a-box" launched form offshore, the sad fact is that a "cruise-in-a-box" is an more plausible and nearer-term threat. And while Aegis CGs and DDGs are also assigned the Operation NE mission, the demand signal on those units, especially the BMD-configured ones, are sending OPTEMPOs through the roof (overhead).
So, absent dramatic procurement increases in fourth-generation aircraft, something SecDef appears loathe to pursue, the question is what mission(s), what capability(ies) will we give up to maintain the AS mission? What future CSG deployment might be passed on because a majority of a CVW's assets were otherwise occupied in a forward deployed AS mission instead of meeting training requirements in the period between surges or its fighters were running out of FLE? What other assets besides F-16's can be used in AS missions like counter-drug in the Caribbean?
Bottom-line – it won't be a matter of if but when Navy will be asked to contribute. And like the IA issue, there will be long-term after effects to the force structure which requires creative mitigation planning by Navy and Joint planners now – not later…